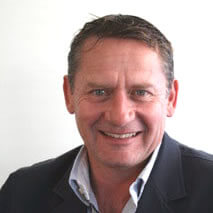 ADRIAN PICKSTOCK, Certified Gazelles Coach
Adrian is a strategy and planning adviser and coach to entrepreneurs, CEOs and senior management teams in New Zealand.
An internationally Certified Gazelles coach and  Outthinkers strategist he helps companies establish and implement strategies and execution plans to achieve their growth objectives. He has access to best-in-class resources including Mastering the Rockefeller Habits, Scaling Up, Outthink the Competition and Pat Lencioni's Table Group amongst others.
His areas of expertise include strategic planning and execution, leadership development, project management and change management. Adrian is a natural facilitator enabling teams to adopt and embrace change, challenges and goals more easily. 
His aim is to stretch teams to think beyond their comfort zones, and to do this in a manner that results in teams embracing, celebrating and being motivated to achieve their objectives and goals.
He works with heads' of company and their leadership teams to help them amplify their game plan. Everything he does and every service he offers, is focused on helping company leaders develop and implement a business framework to realise their company's short to long term goals.
With 20 years senior leadership experience in Hong Kong, New Zealand, Dubai and South Africa, he has successfully led medium to large corporations through significant growth, development and change and he draws on this experience to support the education and training IP and tools he utilises during the relationship with his clients.
Finally he doesn't just give you this roadmap and walk away, he goes on the journey with you.
Your company will expect to:
Double or triple cash flow
Triple industry profitability
Dramatically increase in value
Have more time to do the right things
Enjoy the rapid climb to success.
LINDA HILL
Linda is an Everything DiSC profiling expert providing science-based insight into personal behaviour and inspiring team dynamics.
Linda brings an enthusiastic energy to an area of growing interest within business, that is "how can we get the most out of our human experience at work".  She has explored this through study, personal discovery, and acceptance.  
This interest led her to study human resources at college in Cape Town.  On completion she took her knowledge and skills and went onto gain experience in the international arena.  In London, she worked in human resources at Anderson Consulting – in the BPM division, thereafter working for a consultancy firm, and lastly supporting the equities team within ABN Amro Asia bank, both based in Hong Kong.  
Linda took a break from human resources to relocate to New Zealand.  Alongside her growing family she became involved in the health & wellness industry obtaining her personal trainers certificate, yoga teachers 200hr certificate and topped this all off with her keen interest in aromatherapy essential oils.
Upon her recent returned to the business, she has again been drawn to the individual and team working experience, and how they can both benefit from a more effective and more productive engagement.  Using the Everything DiSC Behaviour Profiling tool and by measuring tendencies and priorities, she inspires teams to access and identify these Aha! Moments.  
Linda is a strong "i-Style" within the Everything DiSC profile model. Chat to Linda to see how we can support you and your team.