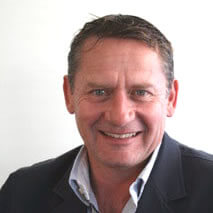 ADRIAN PICKSTOCK, Certified Gazelles Coach
Adrian is a strategy and planning adviser and coach to entrepreneurs, CEOs and senior management teams in New Zealand.
An internationally Certified Gazelles coach and  Outthinkers strategist he helps companies establish and implement strategies and execution plans to achieve their growth objectives. He has access to best-in-class resources including Mastering the Rockefeller Habits, Scaling Up, Outthink the Competition and Pat Lencioni's Table Group amongst others.
His areas of expertise include strategic planning and execution, leadership development, project management and change management. Adrian is a natural facilitator enabling teams to adopt and embrace change, challenges and goals more easily. 
His aim is to stretch teams to think beyond their comfort zones, and to do this in a manner that results in teams embracing, celebrating and being motivated to achieve their objectives and goals.
He works with heads' of company and their leadership teams to help them amplify their game plan. Everything he does and every service he offers, is focused on helping company leaders develop and implement a business framework to realise their company's short to long term goals.
With 20 years senior leadership experience in Hong Kong, New Zealand, Dubai and South Africa, he has successfully led medium to large corporations through significant growth, development and change and he draws on this experience to support the education and training IP and tools he utilises during the relationship with his clients.
Finally he doesn't just give you this roadmap and walk away, he goes on the journey with you.
Your company will expect to:
Double or triple cash flow
Triple industry profitability
Dramatically increase in value
Have more time to do the right things
Enjoy the rapid climb to success.